Power Wheels Modification CD for Windows.
Just Click on the CD to E-mail me
Send a Money Order for $13 ($16.50 Outside US) to:
Power Wheels TT #1 - (Almost) #31
Chris Bischof
807 Ownby Lane
Southlake, TX 76092
Or... Click to Buy it Now with paypal:
For PayPal
Inside the US/APO:

For PayPal
Outside the US:
Your Power Wheels CD will be sent out the next business Day
Power Wheels Modification CD for Windows

Complete Step-By-Step Instructions for modifying your Power Wheels Vehicles for more speed, more control and most of all, more FUN.

Hyperlinked documents with Full Color Illustrations in Adobe PDF format (Adobe Acrobat Reader required and is included on the CD.
Acrobat Reader is also available Free online at Adobe.com)

32 of the following Tech Topics are included on the CD:



Separate Gas and Brake Pedals


Teach your child the right way to drive! Reduced tire wear, Tighter turning radius and Easier moving with this very simple mod! Complete, detailed instructions for Wrangler, Silverado, Quads, Bigfoot, Peg Perego Gator and Lil' Tikes Hummer H2 and many more Power Wheel Vehicles.


Bonus: Your Child's Power Wheel will now Roll easily when you push it.

No more lifting the back end of that 70 lb Power Wheel.

18 Volt Conversions
30% faster speeds, minimum. No wires to cut. Complete, Step by Step Modification Instructions.
Works with most 12 Volt Power Wheels Vehicles, including Wrangler, Silverado, Quads, Bigfoot and many more.



15% Speed Increase For Eliminator


15% faster speeds, minimum. Complete, Step by Step Modification Instructions. Works for Eliminator and Extreme Machine.

Also works with most Large Tire, 12 Volt Power Wheels Vehicles like Silverado, Sawblade, Aftershock, etc.
2 Wire, 12V Battery Conversion
This is the " 12 Volt Garden Tractor/Trolling Motor Battery " conversion for vehicles with 4 separate wires leading to the batteries
(If you have only 2 wires, Like on a Shifter equipped Jeep the White or Red is + and the Black or Blue is -...
you can probably figure out what to do from here). Maintains High/Low Speeds. Complete, Step by Step Modification Instructions.
I also tell you The TRUTH about using $15, 12 Volt Lawn Mower starter batteries. Works with most 12 Volt Power Wheels Vehicles.



6 Volt to 12 Volt Conversions

Turn that one seat Enforcer Jr., Camp Barbie Jeep, 'Lil Sunjammer, Corvette, Lamborghini, Single Seat VW Beetle, F150, Barbie Trail Rider or the 2008 Super 6 volt Lightning McQueen into a speed demon. The CD's shows you the RIGHT way to do the conversion, giving both High and Low speeds (AND LOW SPEED ONLY REVERSE). Complete, Step by Step Modification Instructions.

Unlike the hand drawn scribbles you may find on the Internet, the results aren't a cobbled fire hazard, but are truly Plug and Play.

Works for Most 6 Volt Power Wheels Vehicles.



High RPM Motor Conversion

18 Volt speeds on only 12 Volts. For less than $30, The Neighbor Kids will be left eating dust and only you will know why. Complete, Step by Step Modification Instructions.

Works on almost all Power Wheels even Grave Digger, Escalade, Lightning McQueen, Mustang GT, the New NASCAR Monte Carlo and the Lil' Tikes Hummer H2.



Key Fob Remote Kill Switch

For less than $30 total, make a key fob remote kill switch that will shut your child's vehicle off from 50 feet away. Click on the video button, to watch the mod in action:


Works with almost ALL 12 Volt and 12 Volt conversion Power Wheels. Great for going out on walks or training new drivers. Perfect for instant "Aggressive Driving" penalties, too.
Speedometer/Odometer mod
Make a working speedometer/odometer for Power Wheels for less than $15. Step by Step instructions will alow you to
Check your child's maximum speed, distance traveled and more.



Rubber Tire conversions

For about $50-60, convert your vehicle to real rubber tires. Click on the video button, to watch the mod in action (through four inches of snow):


Works with Wranglers, Metal Framed Jeeps, Bigfoots and Quads. Vehicle will go up hills on grass. Works great both on and off road.

Yes, this mod can tear stuff up: Motors, Gearboxes, Flower Beds, Yards, small trees, etc.






Key Switch Mod

Trade the fake plastic Key Switch in for a Real, working one for less than $10. Step by Step instructions will allow your child to "start" his car. Now you can take their keys away, when they are bad.






Peg Perego Gator Mods

The CD shows how to replace a Dead Gator Battery for about $20 total, Hook up a Nitrous Button, make the headlights functional and add a separate Brake Pedal. Other mods, like the Remote Kill switch can be easily adapted to these vehicles, too.




Working Jeep Taillights

The First Power Wheels Jeep in 1988 used the same fake taillight assemblies that the 2006 models use. Over ALL those years, they have never actually worked.

Now, for about $5.00 in parts, they can.








Nitrous Button Mod

Your Child Feels the need for speed, this mod put's the button at his fingertips. Click on the video buttons to watch the mod in action:

Works with MOST 12 Volt Vehicles... Including Mustang GT and Corvette, of course, and 12 Volt Conversions. Kids Love it. Complete step by step instructions/parts list and recommended sources. On a vehicle that is already running 18 Volts, this mod costs less than $10.

Now the CD shows the proper way to add a Nitrous button for 6 volt models (for the little ones), Peg Perego Gator AND the Rally Kart/GT Racers (for the older Kids)!!!.



Jeep Firerock Mods

Lots of mods are included on the CD to make the little Super 6 Volt Jeep scream. Gearbox swaps, motor swaps and more. We've hit 13 mph with ours, but your child will probably be pretty excited with 7 mph.


Works with Jeep Firerock, Barbie Jazzy Jeep and even the Dora the Explorer Jeep. A great starter vehicle for your 2 year old, but when they get to be 3+ years old and want to go fast, don't buy them a new Jeep, upgrade the Jeep they love.





Step 2 Screamin' Demon Mods

If you own one of these, you know what I am talking about. For less than $25 total, here is how to make it 30% faster and not shut off every 2 minutes... while appearing 100% stock.



Now on the CD, Working Jeep Wrangler Headlights!

Make the Headlights on 1995 and up 2 seat Jeep Wranglers fully Functional. For $10 or less in parts, build super bright headlights that can be left on for HOURS and not effect vehicle performance. They even stay cool to the touch, too. Complete, easy to follow circuit and wiring diagrams included.

Peg Perego Gator headlight instructions included, too.



The CD shows you HOW to do it. What you do with it is up to you.
Bonus: Maintenance Topics
In addition to the 31 Tech Topics, also included are 14 Quick Tech and Maintenance Topics that show how to make adapters to use
12 Volt "Cube" style batteries in older Power Wheels, repair Power Wheels switches, buy and install replacement motors,
paint your Power Wheel, make new decals for your Wrangler, VW Beetle or Corvette, repair broken steering,
make a 3 point safety harness for your little racer and a lot more stuff.







Also New on the CD, an Interactive Index:

Now choosing the right mods for your vehicle is even easier!
Print it all out and its Over 330 Pages (and 290 MB) of Information, diagrams, tables, spreadsheets, sticker sheets and full color photographic instructions. Power Wheels videos, too.
All of the Modifications have been Written, Performed, Photographed and Tested by me and my 8 year old son. Neither he nor I have Plagiarized anyone in the creation of these Tech Topics. We've done just about everything you can do to a Power Wheel ... 4 Wheel drive, Electronic motor control, twist throttles, Drill motors, Automotive relays... if you've thought about it, we've probably tried it. Some worked great, others failed MISERABLY. Together, he and I have torn up over 35 Power Wheels, so You don't have to. We have done the R&D for you.
The Tech Topics we have chosen for the CD are the ones that gave the most "Bang for the Buck" and put the biggest smiles on the kid's (and parent's) faces. Part Sources/Part Numbers are provided and even hyperlinked so they are just a mouse click away. For the few parts that are not readily available, an E-bay search page is provided. All Mods on the CD are pretty easy for the average "do it your-selfer" to perform with everyday hand and power tools.
The CD is like Car Craft or Hot Rod Magazine bolt on modification articles, but for you and your little Jeff Gordon, Tony Stewart, Jimmie Johnson or Dale Jr. Some of the more advanced mods can get older brothers and sisters involved, too, with the science behind them. All are relatively inexpensive and none require welding or part fabrication. Remember, this CD isn't about saving a couple bucks on unsafe batteries. It's about fun.

We'll save mods requiring welding and part fabrication for a Future CD: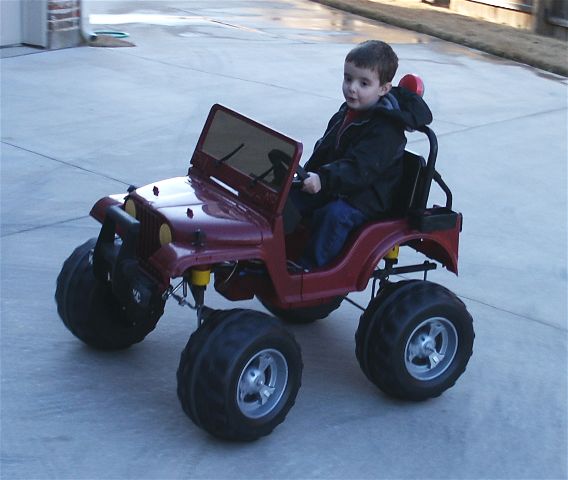 Look Close: no Photoshopping was used to create this 4 Wheel Drive Monster Jeep... Here's Proof:
Appropriate disclaimers and advice are included that we had to learn the hard way.
Speaking of disclaimers....

These Power Wheels Vehicle Tech Topics are IN NO WAY endorsed, advocated or even tolerated by Fisher Price, Power Wheels, Kransco or anyone that sells or services Power Wheels vehicles. All of the modifications outlined in these Tech Topics WILL void your vehicles warranty, if so equipped. Some vehicle modifications can result in speeds that are DOWNRIGHT DANGEROUS and ADULT SUPERVISION of Children operating Power Wheels vehicles MUST BE MAINTAINED AT ALL TIMES!
Satisfaction Guaranteed and free E-mail support/advice provided as required. CD purchasers can even download new mods for a year as they become available, so you won't miss out on the latest in Power Wheel technology upgrades.
If both You and Your Child has the NEED FOR SPEED and you want to "get it now", Click Here and follow the links to go to the CD Order Page on my website
or
Just stop by Our Website at UNGN.net and see what else we are working on (It might be a bit of a mess because we are in the middle of a move).

Here are some video's to give you a peek: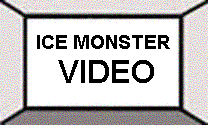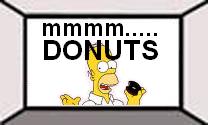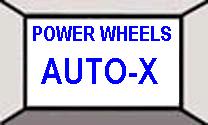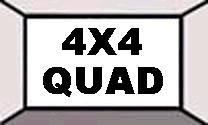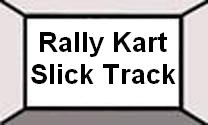 If you have questions about what vehicles these mods cover, E-mail me any questions you may have about modifying YOUR particular power wheel.
If you are having problems getting Power Wheel to Run please see the Power Wheels Trouble-Shooting Guide
Be sure to read the Frequently Asked Questions: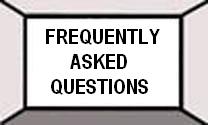 Satisfaction Guaranteed and E-mail support/advice provided as required.

Power wheels fans have stopped by


Some of the Mods need parts from other vehicles. If you need parts, Contact MLToyz at the link below:



Go to Wil's Power Wheel Page to check out
his Power Wheels in Action:



Site updated 11/30/09, but there's more to come so check back often